Kins
Bold: high kin
Italics: no doublesLicorice Cookie ( Cookie Run )
Dimple ( MP100 )
Blurr ( Transformers )
Saturn ( Pokemon )
Okuyasu Nijimura ( JJBA part 4 )
Ghiaccio ( JJBA part 5 )
Eustass " Captain " Kid ( One Piece )
Sir Handel/Falcon ( Thomas & Friends )
Arven ( Pokémon Violet )
Fox ( animal, i am a foxkin therian :3 )
Umbreon ( Pokemon )
Alolan Ninetales ( Pokemon )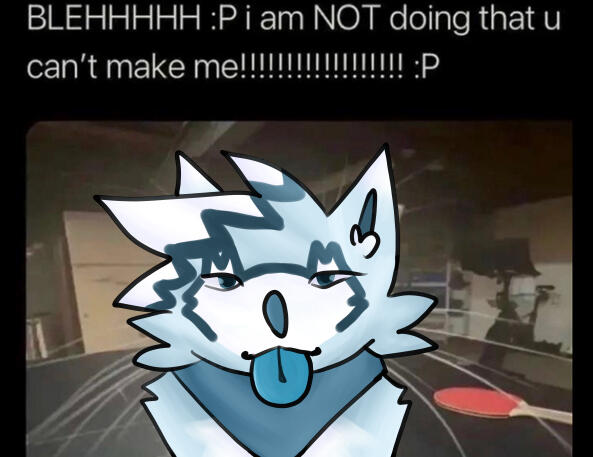 Gloopa
Comfort Characters/
Characters I Like
Maxie ( Pokemon )
Colress ( Pokemon )
Faba ( Pokemon )
Ingo ( Pokemon )
Guzma ( Pokemon )
Brassius ( Pokemon )
Cyrus ( Pokemon )
Gordie ( Pokemon )
Saturn ( Pokemon )
Zinzolin ( Pokemon )
Harley ( Pokemon )
Volkner ( Pokemon )
Ghiaccio ( JJBA )
Risotto ( JJBA )
Kakyoin ( JJBA )
Hol Horse ( JJBA )
Caesar Clown ( One Piece )
Chopper ( One Piece )
Buggy ( One Piece )
Eustass " Captain " Kid ( One Piece )
Foxy ( One Piece )
Perospero ( One Piece )
Spandam ( One Piece )
Illumi ( HxH )
Nobunaga ( HxH )
Pakunoda ( HxH )
Phinks ( HxH )
Shoot ( HxH )
Knuckle ( HxH )
Finral ( Black Clover )
Jack ( Black Clover )
Magna ( Black Clover )
Klaus ( Black Clover )
Kunikida ( BSD )
Ranpo ( BSD )
Kajii ( BSD )
Hirotsu ( BSD )
Fukuzawa ( BSD )
Lovecraft ( BSD )
Ango ( BSD )
Sigma ( BSD )
Gogol ( BSD )
Shockwave ( Transformers )
Jazz ( Transformers )
Sunstreaker ( Transformers )
Starscream ( Transformers )
Ratchet ( Transformers )
Wheeljack ( Transformers )
Blurr ( Transformers )
Foxy ( FNAF )
Purple Guy ( FNAF )
Springtrap ( FNAF )
Monty ( FNAF )
Sun and Moon ( FNAF )
Mika ( Enstars )
Keito ( Enstars )
Rei ( Enstars )
Wataru ( Enstars )
Duck ( T&F )
Toby ( T&F )
Franky ( Spy X Family )
Kisuke ( Bleach )
Uryuu ( Bleach )
Renji ( Bleach )
Shunsui ( Bleach )
Yumichika ( Bleach )
Kenpachi ( Bleach )
Szayelaporro ( Bleach )
Gin ( Bleach )
Aizen ( Bleach )
Ulquiorra ( Bleach )
Wilson ( DST )
Wurt ( DST )
Benjamin ( BTD6 )
Moe ( Ace Attorney )
Edgeworth ( Ace Attorney )
Larry ( Ace Attorney )
Godot ( Ace Attorney )
Franziska ( Ace Attorney )
Enoch Drebber ( Ace Attorney )
Eggman ( Sonic )
Elliott ( Stardew )
Pierre ( Stardew )
Liam ( Monster Prom )
Licorice Cookie ( Cookie Run )
Clover Cookie ( Cookie Run )
Aizawa ( MHA )
Present Mic ( MHA )
Dr. Neo Cortex ( Crash Bandicoot )
Dr. N. Tropy ( Crash Bandicoot )
Cardinal Copia/Papa Emeritus IV ( Ghost B.C.)
BRAINROTS !!
My brain rots a lot..
Main Brainrots:
One Piece, Pokemon, Transformers, Hunter X Hunter, Bungou Stray Dogs, Black Clover, Crash Bandicoot, Ghost ( B.C. )Smaller Brainrots:
Bloons TD 6, Spy X Family, Thomas & Friends, Mario, Undertale/Deltarune, Cookie Run, Jojos Bizarre Adventure, Ensemble Stars, Welcome to the Game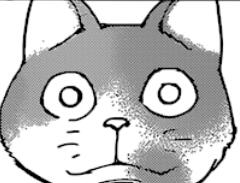 Whar?
Some info about me !!
Transmasc, pronouns he/they, i heavily self ship with Maxie from Pokemon RSE and ORAS im married to him /srs
https://pronouny.xyz/u/glace038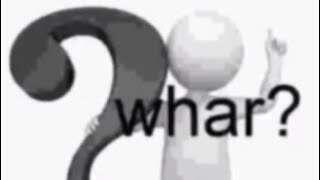 DNI
DNI AND BYF
Basic DNI criteria
Transphobes/Homophobes
If you hate the furry fandom for no fucking reason
DSMP
BYF:
I TALK IN CAPS A LOT !!!!! doesnt mean im yelling tho, its usually bc im excited abt something !!!
I will never shut up about my interests or who i care for whether its a character or an irl person